Contents:
Spyic works on both! Step 2: Follow the simple on-screen setup wizard. It will guide you through the process.
Related article
Step 3: a. If the target phone is iOS, verify the iCloud credentials of the user. If the target phone is Android, download and install the Spyic app from the link in the setup wizard. You have the option to hide the app once it is installed. Step 4. You will be taken to the Spyic dashboard. Yes, this is all you need to do in order to set up Spyic. Did you notice how easy it was? I guess you believe me now when I said it is extremely simple.
Now that you are on the Spyic dashboard, you can use these features in order to read their messages and do so much more if you like :. It will show you all the messages that are sent by the user or received by them. The cool part does not just end here.
Hacking a Smartphone by simply sending an SMS?
Even if the user deletes any of these messages, you will still have them in your Spyic dashboard! At least, not with Spyic. There are dedicated modules for Facebook, Instagram, Whatsapp, and so much more. Even if the user unsends an Instagram DM or deletes a chat, Spyic will still have the messages for you to read. It could be a message they type, their username or password to their Facebook or any other account, or even their web searches.
Spyics finds out all of it for you and arranges it in an organized manner.
How to Hack a Cell Phone: Read Text Messages, See Call Logs & more
It is sorted on the basis of the app in which the keystrokes are made. And no words that I can write can give you a clearer idea than seeing Spyic in action for yourself. Therefore, I will give you more working ways too! Of course, there is no app that can take the place of Spyic and compete with what it offers. There are some text spy apps which try to, but fail miserably. However, there is this one other app that can give a close competition to Spyic due to its amazing and innovative design. Therefore, I thought it would be worth mentioning this app to you.
After all, I want to make sure I help you in every way I can. A few clicks here, a few clicks there, and all the messages of the user are on your screen. All you need is a web browser with a working internet connection. And talking about the prices, they are so cheap that it almost feels like it is free to use the service.
With Cocospy , you can spy on text messages of any phone without having to install any software on the target phone at all. It utilizes the iCloud backup feature of the iPhones in order to work.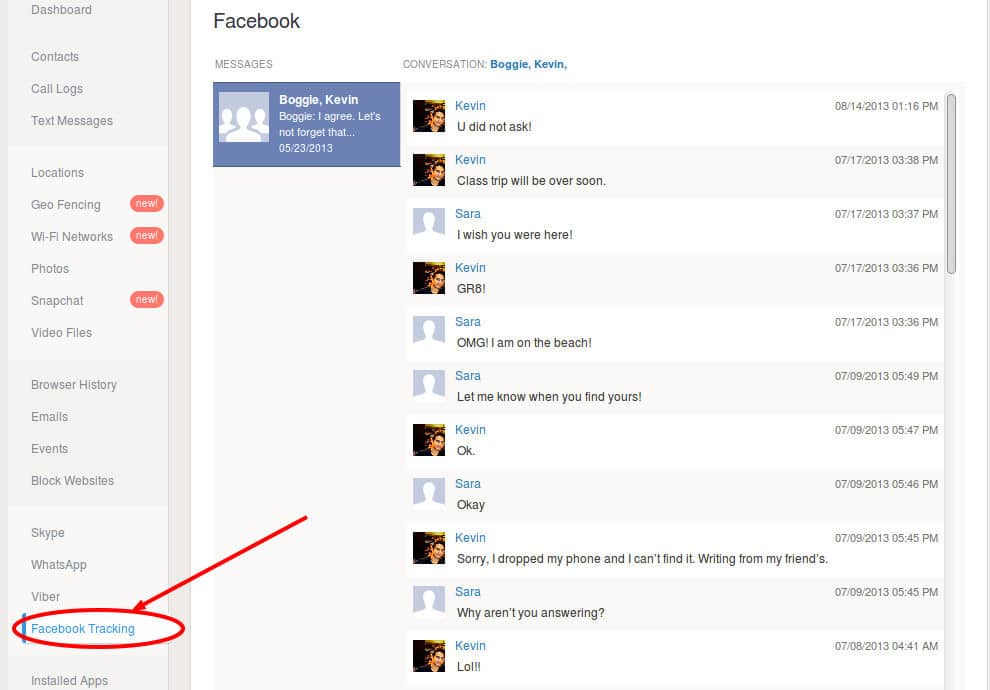 The iCloud feature is inherent in all iPhones. It works by uploading the iPhone data to the iCloud servers.
How do I see who's active on Instagram?!
free background and criminal checks.
Block messages from someone in Messages?
How to Read Someone's Text Messages Without Having Their Phone??
do i find my ip address in windows 2000.
Cocospy utilizes this data to extra valuable information for its working. There can be nothing more magical than this. Take a look at this free Cocospy demo and find out for yourself the features of this app. The colors and the user interface are beautifully designed keeping aesthetics in mind. This is done through an app called FreeForward. FreeForward can send all the messages that a person receives to your phone.
It can forward call notifications as well. However, there are many limitations to this app as compared to top players like Spyic or Cocospy. Firstly, this app will make the other person aware that you are monitoring their messages since it requires the app to be installed on the target phone. There is no stealth mode in this app. Next, it can only work for text messages.
How to spy on Instagram direct with mSpy Instagram tracker?
There is no option for social media messages or any other messages other than texts. However, that is what you get for free, I guess. Of course, there is yet a fourth way through which you can access the texts on any phone. While this way is not as good as the first two, it gets the job done. It goes by the name of SMS peeper.
gihachicktenti.tk
mSpy Instagram Tracker
It is specifically an SMS monitoring application that works online to spy on any mobile phone. It shows you the fifty latest messages that are sent and received by the device. However, the website of the spy app is kind of mischievous and you should always have virus protection on when trying it out. Also, it will take you to many surveys and human verifications before you can see the intercepted messages.
Otherwise, it is a very futile concept. Further, apps that ask me to root or jailbreak the target phone are a big NO from my side. It is equivalent to posting your login credentials for the world to see. If you are rooting or jailbreaking a device, you are basically compromising with its security completely. Therefore, based on all the criteria, I have found Spyic to be my perfect companion. It gives me a lot of features that help me out in any need. Here it goes… 1.
Here is why… Do you know that millions of users all around the world are already using Spyic. Here are the things which have made users choose Spyic: 1. No Root or Jailbreak: Spyic does not require you to root the target Android phone or jailbreak the target iPhone. Quick and Easy Setup: Spyic has a super setup wizard.
Stealth Mode: Spyic always works in stealth mode. Here it goes, let us start from setting up Spyic.
background check on stephen dewayne hudson?
how to trace an ip address from a website.
free search for people with their reverse phone numbers!
Unblock a conversation!
How to Read Someone's Text Messages Without Their Phone.
1938 marriages lorain county ohio?
what does a us birth certificate look like?
FreeForward: Free SMS tracker without installing on target phone FreeForward can send all the messages that a person receives to your phone. Well, that is what you get when you try out something free.
Related Posts